The GATTAscope Project is online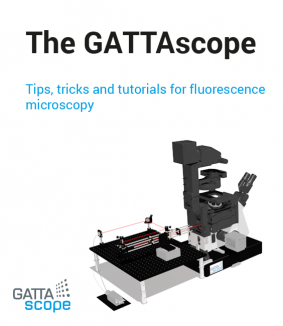 Dear Customer,
 
Do you know all the components of your microscope? And do you know how they interact?
The 
GATTAscope
 project is here to show you how a super-resolution microscope is built up from scratch and what is the magic behind. Together with our partners 
Accurion
, 
Chroma
, 
Hamamatsu
, 
Olympus
, 
PI
 and 
Toptica
 we established an online platform with tips, tricks and tutorials about fluorescence microscopy.
Online Platform
Blogs
Videos
List of components
Sketches
Don´t miss how the GATTAscope project develops and get reminders on all recent posts. Subscribe now to stay up to date or find more information on gattascope.com.

Best regards
– The GATTAscope Team