GATTA-STORM Nanoruler
The method STORM or dSTORM is one of the most common used super-resolution techniques in light microscopy. With the nanorulers from the GATTA-STORM series now the ideal calibration samples for this technology are available. To emulate your STORM or dSTORM measurements as facsimile as possible the nanorulers carry multiples of the common used dye Alexa647. We offer the mark-to-mark distances in the sizes 30 nm, 50 nm and 94 nm.
On request we can also design special solutions for your specific requirements. All nanoruler samples will be delivered in solution (sufficient for at least ≥10 surfaces).
Please be aware of that samples in solution demand your expertise and chemical facilities and that immobilizing and buffering requires additional chemicals, which are not part of the GATTAquant product.
Recommended buffering for dSTORM is based on glucose oxidase, catalase and  β-mercaptoethanol (see Rust, M. J.; Bates, M.; Zhuang, X. Sub-Diffraction-Limit Imaging by Stochastic Optical Reconstruction Microscopy (STORM). Nat Meth 2006, 3, 793–795).
Further GATTAquant recommends the abbelight smart kit for measuring GATTA-STORM products.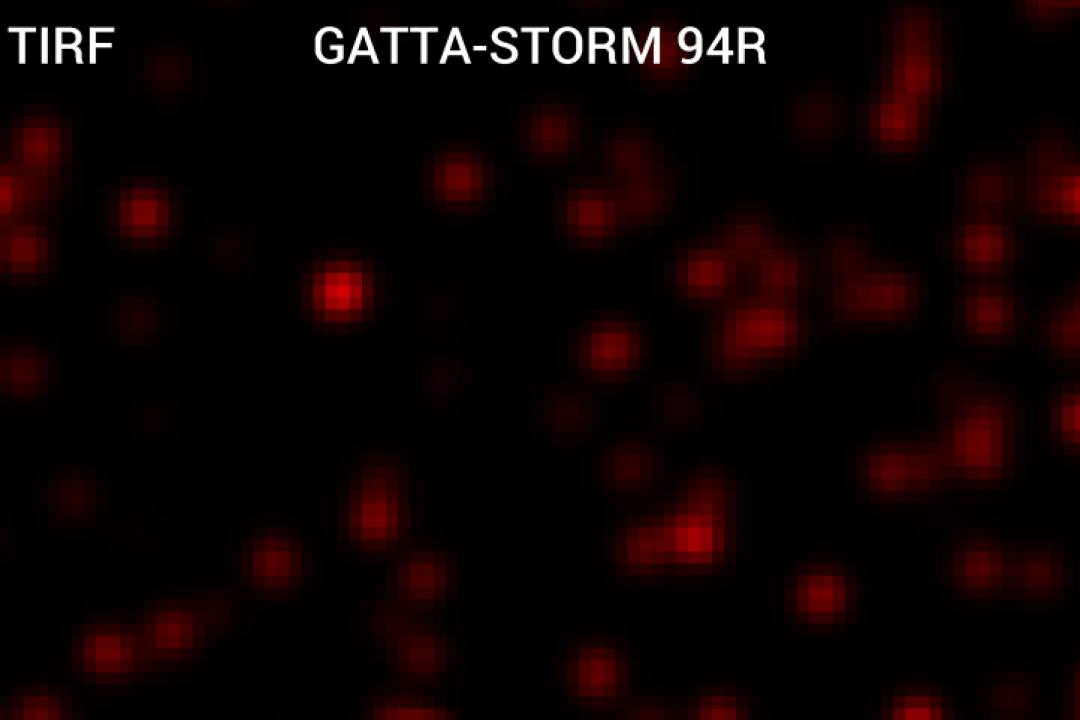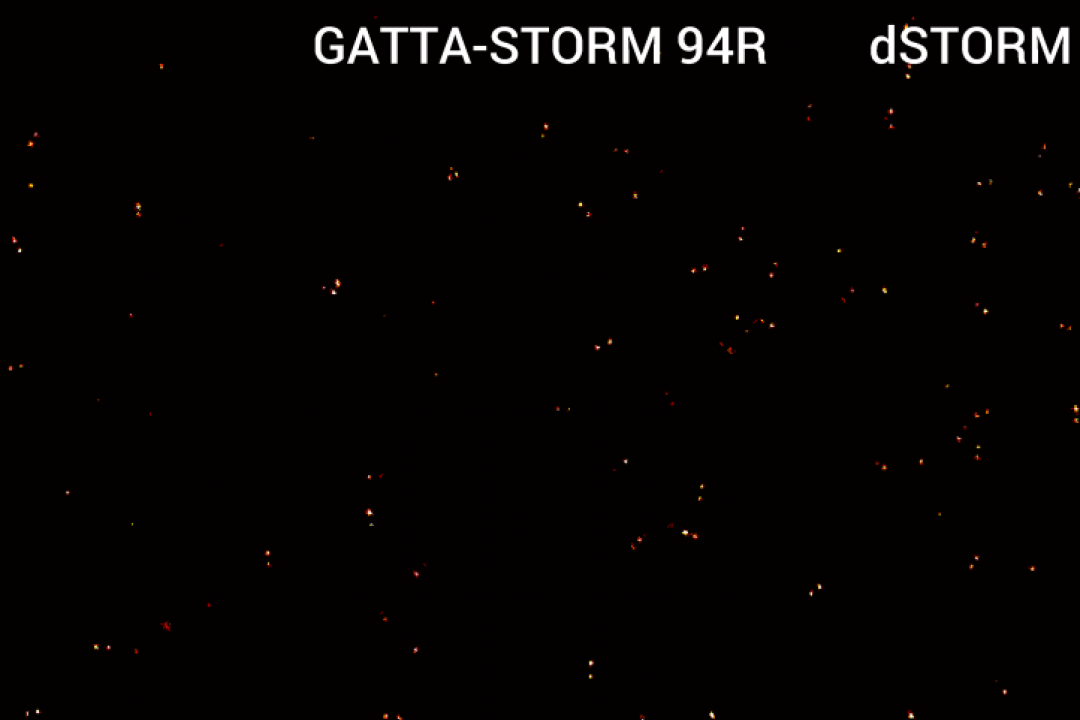 Beginner: Samples to check the basic functions of your microscope. Easy to resolve, also for beginners in the field of microscopy.
Advanced: Samples to optimize the settings of your microscope. Advanced experience is necessary in order to resolve the nanorulers.
Expert: Samples which demand perfectly aligned microscopes and very experienced users which are able to optimize acquisition and data evaluation.