GATTA-SIM Nanoruler
Nanorulers from the GATTA-SIM series are the perfect samples to check the resolution of your SIM system. The single color nanorulers carry two fluorescent marks out of dense arrangements of high quantum yield dye molecules. In addition we offer a new design containing three emitting points with two different fluorophores which allows the acquisition of very eye-catching images. The mark-to-mark distances of the single color GATTA-SIM nanorulers are available in the sizes 120 nm, 140 nm and 160 nm. We offer you the 160nm size in the colors red (ATTO 647N), yellow (Alexa Fluor® 568) or blue (Alexa Fluor® 488). The 140 nm size is available in the colors yellow and blue and the 120nm size is only available in blue. The multicolor nanorulers with three emitting points are available in the sizes 140 nm (Alexa Fluor 568 & Alexa Fluor 488) and 160 nm (ATTO 647N & Alexa Fluor 568 or ATTO 647N & Alexa Fluor 488).
On request we can also design special solutions for your specific requirements. All nanoruler samples will be GATTA-SIM super-resolution picture delivered on a sealed glass slide which you can comfortably put directly on your microscope.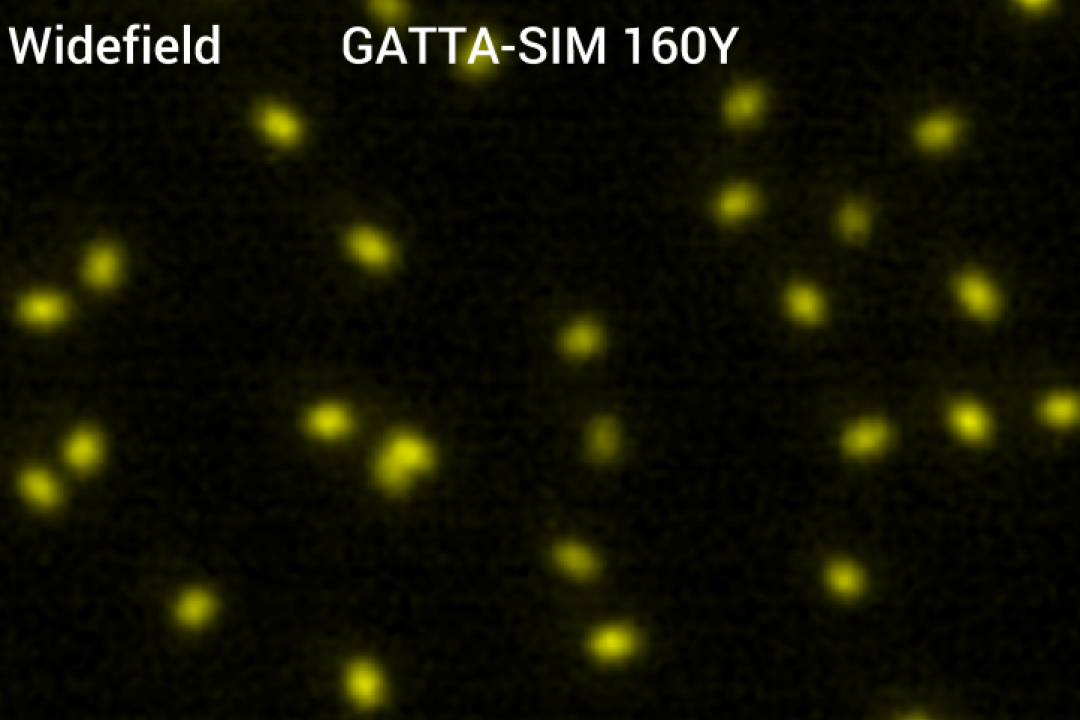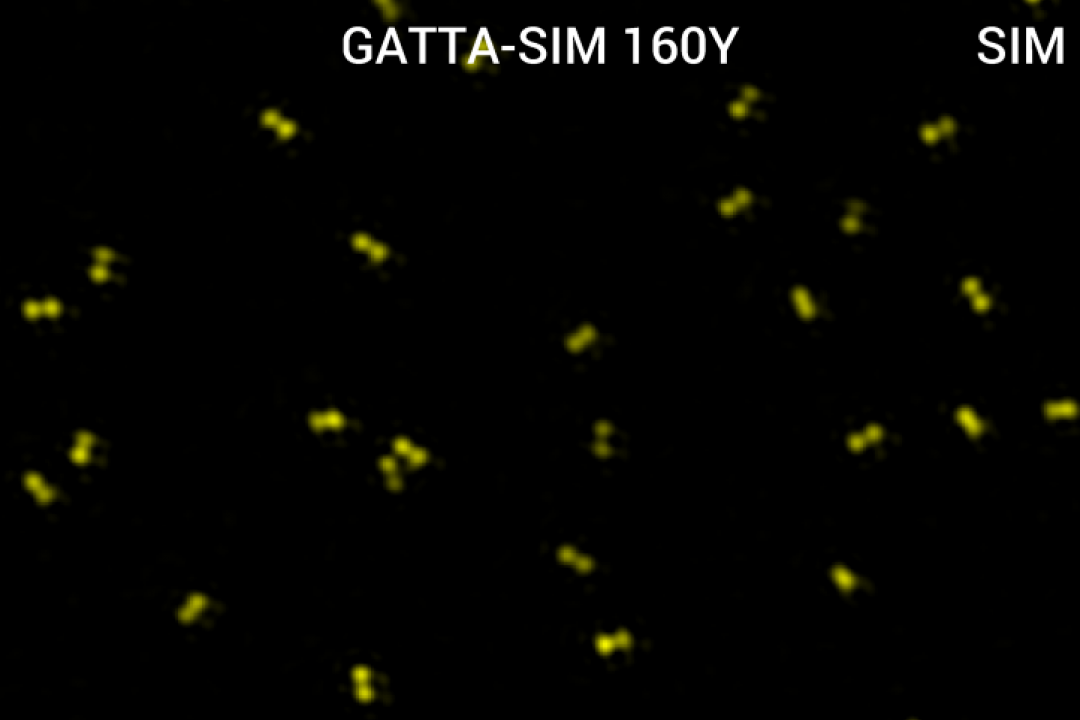 Beginner: Samples to check the basic functions of your microscope. Easy to resolve, also for beginners in the field of super-resolution microscopy.
Advanced: Samples to optimize the settings of your microscope. Advanced experience is necessary in order to resolve the nanorulers.
Expert: Samples which demand perfectly aligned microscopes and very experienced users which are able to optimize acquisition and data evaluation.