The 3D nanorulers are intended for use with high-performing STED systems with extraordinary z resolution and are only recommended for very experienced users.
On request we can also design special solutions for your specific requirements. All nanoruler samples will be delivered on a sealed glass slide which you can comfortably put directly on your microscope.
The following image shows GATTA-STED 3D 90R Expert Line nanorulers on an Abberior Instruments MINFIELD STED.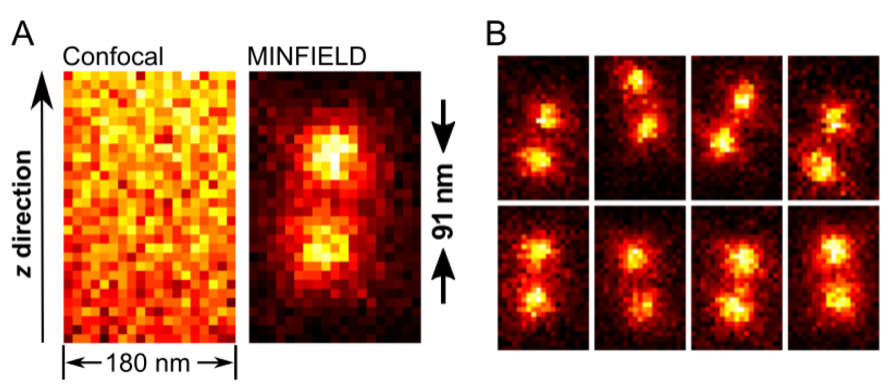 Image courtesy by Abberior Instruments GmbH.
More information can be found in the following publication:
Göttfert, F. et al. Strong signal increase in STED fluorescence microscopy by imaging regions of subdiffraction extent. Proc Natl Acad Sci USA (2017). doi:10.1073/pnas.1621495114
Expert: Samples which demand perfectly aligned microscopes and very experienced users which are able to optimize acquisition and data evaluation.